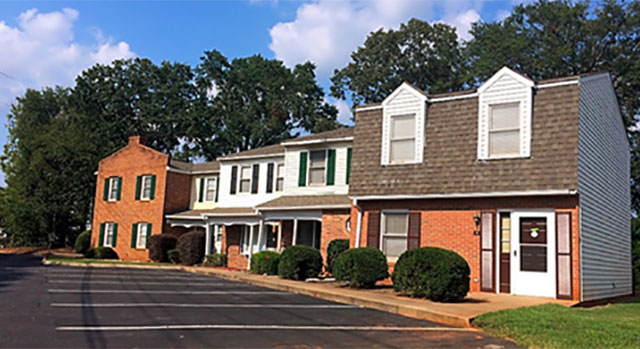 Parkins Ridge is a 52-unit apartment complex within Greenville city limits, located just off Laurens Road. Spread across 3.5 acres, Parkins Ridge is a mix of two- and three-bedroom units and is currently 100% leased at an average rent per unit of $749/month.
This development demonstrates the need for the preservation of "naturally-occurring affordable housing" in the community. Although Parkins Ridge, originally built in 1983, is aging and in need of repairs and updates, it is also ripe for acquisition by an investor who could renovate and sharply increase rents to market rate, thereby making the complex unaffordable for current residents.
Acquisition of the property will enable both interior and exterior renovation, and, through covenants required by Greenville Housing Fund, assure the long-term preservation of affordable rents at this convenient and popular complex.