Committed to
Housing Affordability
Ensuring Greenville achieves housing affordability solutions to meet the diverse needs of our growing economy and thriving community
The Greenville Housing Fund (GHF) was originally launched in 2018 in response to the findings and recommendations in the 2016 "Balancing Prosperity and Housing Affordability" report, an eye-opening community-wide look at Greenville's alarming shortfall of affordable housing options.
As a convener, advocate, investor, and funder, our goal is to work with key partners, developers, elected officials, community stakeholders, and residents to increase and preserve the supply of a variety of safe, accessible, high-quality, affordable housing choices to support economic growth and promote prosperity for all citizens throughout Greenville County.
Greenville Housing Fund is a tax-exempt 501(c)3 nonprofit organization dedicated to championing a future of thriving, affordable, and successful neighborhoods across Greenville's diverse communities.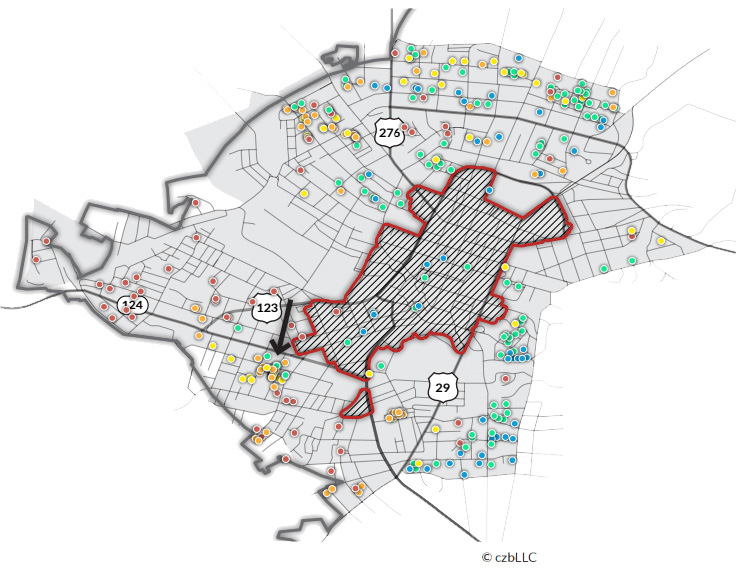 Defining

Affordable Housing

Affordability is often described as a percentage of our "area median income" (or AMI), a federally determined calculation of Greenville's median household income. Median income is the earnings level at which 50% of households earn an income greater than that point, and 50% of households earn less. "Affordable" housing is generally defined as housing that does not cost more than a third of total household income for all those households that earn less than 80% of the AMI, adjusted for family size. For example, 80% of the median income for Greenville County in 2020 was federally set at $53,950 for a family of three, and an affordable housing payment for that family would be less than about $1,350/month.

Greenville Housing Fund works to reach families and households that earn far below that threshold, however, striving to create affordable housing opportunities for households that are designated "low-income" (below 60% of AMI) and "very low-income" (below 50% of AMI). For that same example family of three, this would require rents or housing payments to fall below about $1,012/month for a low-income household, or below about $844/month for households earning very low incomes.
Building Opportunities
Affordable housing helps create financial stability and healthy environments, benefitting entire communities as well as individuals and families.
Do What's Right, Not What's Easy
We operate with integrity and transparency, holding ourselves accountable to our community, our partners, and our colleagues.
Caring, Learning & Collaborating
We are passionate about our work and our community. To fulfill our purpose we take calculated risks, learning and growing, as well as collaborating to multiply our collective impact.
Embracing Change for Good
We are innovative, diligently promoting efficiency and effectiveness to fulfill our purpose.
Equity
We seek to serve and empower the most marginalized within our community, as they have experienced the most unequal housing opportunity. We believe in racial equity and that housing justice is racial justice.
We are grateful for critical financial support from the following organizations:
Meet the Team
Our staff & board dedicate themselves to making Greenville a better, more affordable place for all residents. Get to know them!